Vertical Jigging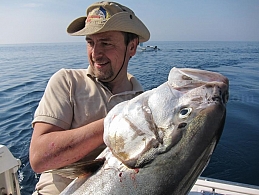 Amberjack- how to fish in Croatia
Vertical jigging method can also be performed if the guests want it.

Following the world trends, where this type of fishing is very popular, we have started to also use it in the Adriatic. The most often catch are very beautiful dentex, red porgy, amberjack and bonito or about a dosen less known fish.
If you are searching for vertical jigging destination in Europe, Croatia is right place for your fishing trip.
Back