About us
Big game fishing Megabite
Do you want to experience some real adrenaline, feel the rughness of the sea and taste some fight with exceptionally large fish in the open sea? Then You should decide for big game fishing in the Adriatic sea with a big game boat Megabite's crew and an experienced captain. The big game trip full of adrenalin is our everyday life, but we offer You to spice Your vacation with some of that adrenaline-fueled fishing.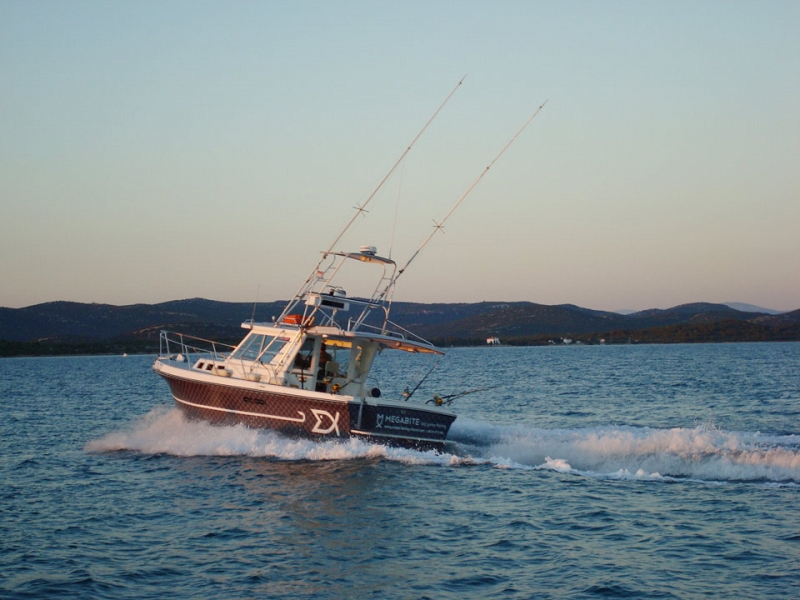 Megabite (big game fishiing boat)

Except a memorable fishing, here is also some untouched nature of the mid-Dalmatian islands, cays and cliffs, a brilliantly clear sea and a lot of small unnamed beaches ideal for a peaceful vacation.
Overview of a fishing day
We sail out every day from the harbour in the town of Murter on the island of Murter at eight o'clock in the morning (sometimes even earlier, depending on an arrangement with the captain). Way to the fishing positions is cca 1 hour long, after that we fish the entire day until twilight.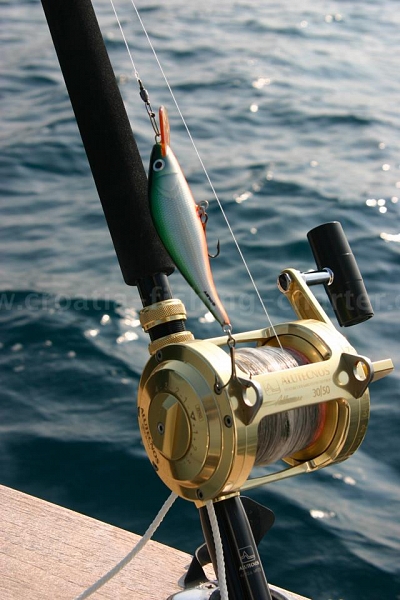 If You wish, we can make a break for lunch and swimming in the bays accessible only for boats. Fishing in the open sea is sometimes very harrowing, but it is also part of the adventure for which you must be as ready as the crew. The crew will, depending on the season, try many different fishing techniques so it is almost certain for You to catch something nice.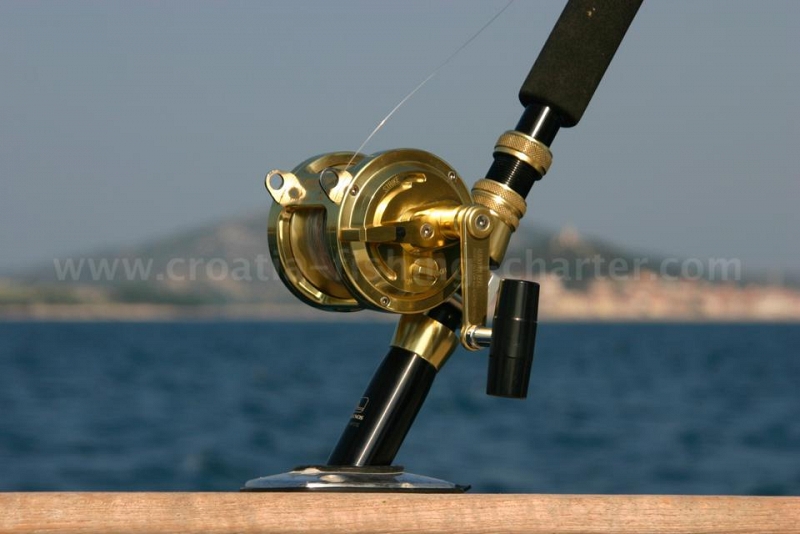 You will participate in all actions. It is important to note that all the fishing equipment on the ship is accessible to You, but if You have Your own equipment, You are free to take it with You (with prearrangement with the captain).