About captain and crew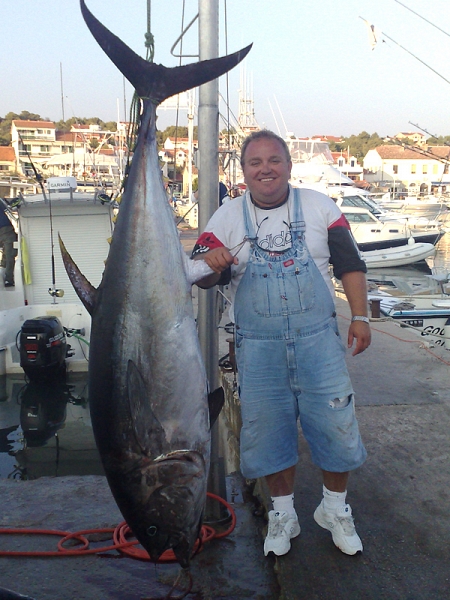 Giant BluefinOur captain Igor has been doing for about ten years or so. He's done thousands of working hours with big game and other fishing boats, as well as the same number of diverse fish that he caught.
He began doing this job almost four decades ago. Igor began his fishing adventures on lakes and rivers all over Croatia nad the world. He caught many gigantic pikes in the Baltic sea, catfish on the delta of Dunav river, trout in Italy, Portugal and Slovenia. He also participated in a few fishing world championships and has got a title of vice-champion of the world in fishing disciplines.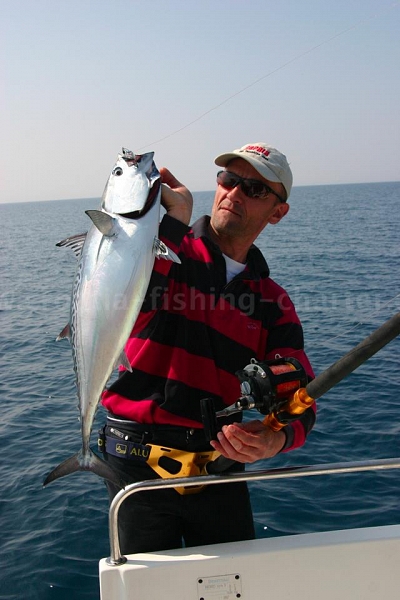 During the last ten years, he grew fond of open-sea fishing for large predators, especially the bluefin tuna. In last few years, captain Igor has caught ten huge specimens over 200 kg and numerous smaller ones. He had also participated in some prestigeous big game competitions, winning only gold and silver medals.
In fishing with guests he is well known for his endless patience, humour and an insain determination to succede and his desire for perfect presentation of fishing techniques.