Night fishing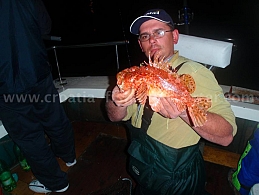 Škarpina i Željko
Sailing out from Murter or any other harbour by arrangement with the captain. Starting at 2 AM. 1 h long journey to the positions in the open.
Night fishing is very atractive because we search for big swordfish and bluefins. Exceptionally dinamic tuna fishing in the dark with spotlights makes this a special experience unique in the adriatic.
Fishing lasts a few hours and ends at noon.
Fishing tools for night fishing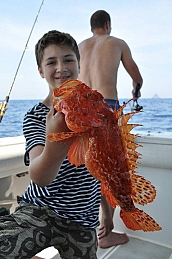 Na brodu se koriste jaki pribori za big game ribolov, a umaranje tune ili igluna uz izlazeće sunce na obzoru je doživljaj koji se pamti čitav život.
Night fishing trips are available throughout the year.
Back